Enjoy The Eco-Friendly Ride
With Electric Rickshaw In India
Top class Perfomance with best mileage
High class designs with ranges of colours
Top class high quality with alloy wheel and 1000w motors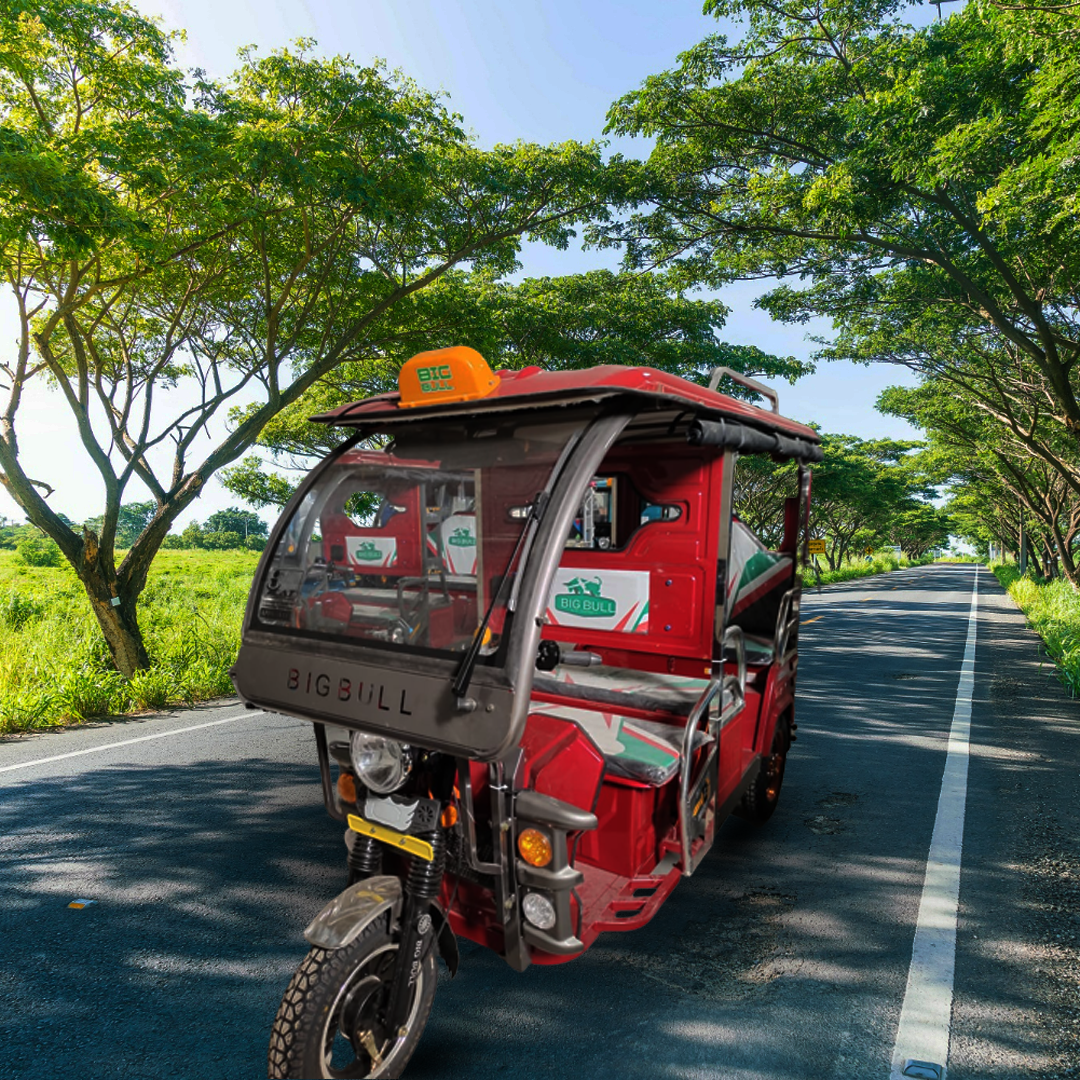 Fascinated with rear camera and options of steel and iron models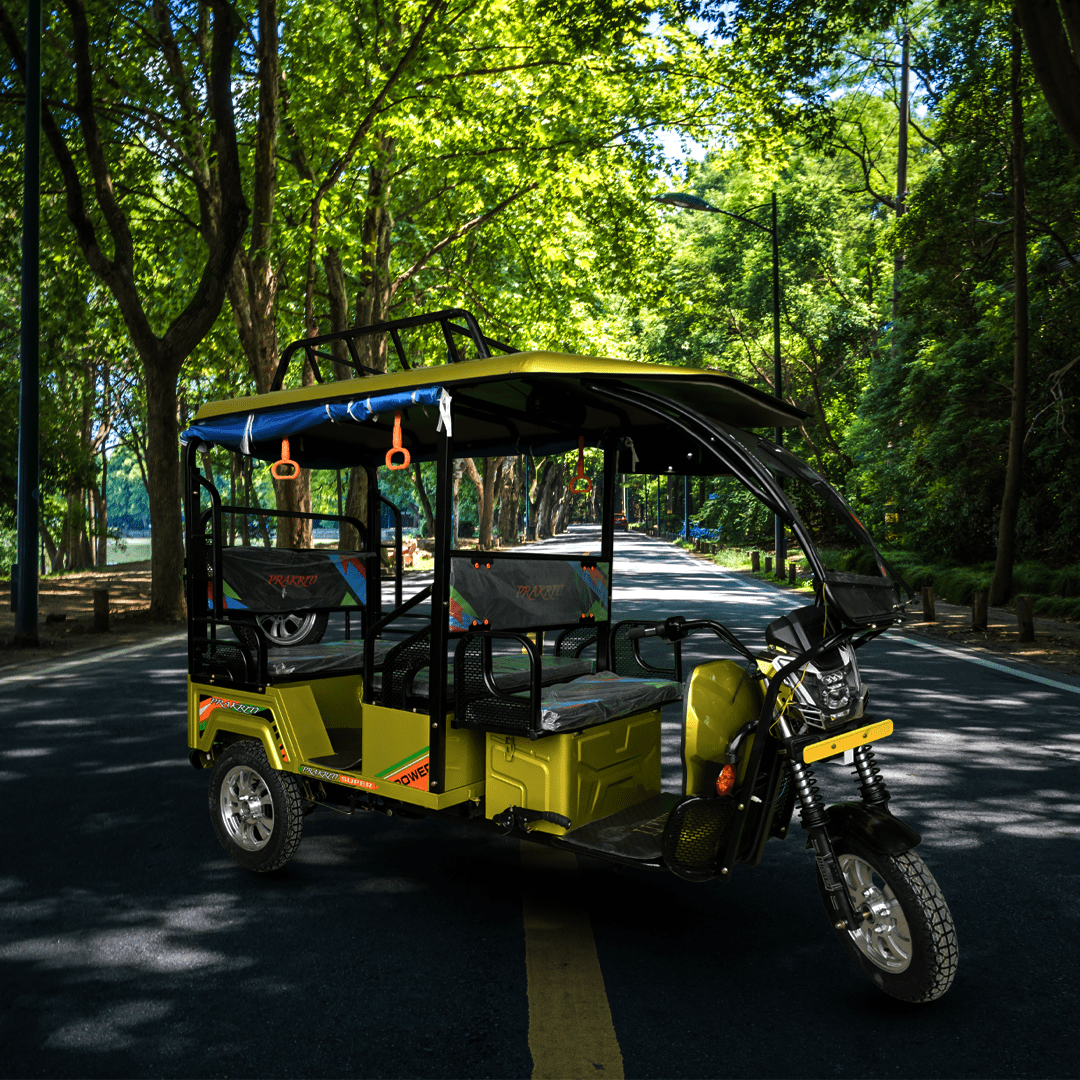 Best in design and technologically advance
Establish your brand presence with one and only trusted Electric Rickshaw In India.
Big Bull is an ICAT-approved battery E-rickshaw manufacturer in the entire West Bengal and Gujrat with genuine spare parts and low maintenance facilities. We are also one of the Largest Suppliers and Traders of Electric Rickshaw In India. These E-rickshaws are widely demanded in the market for their pollution-free and high performance with high-quality features. These electric rickshaws have a very simple mechanism that is easy to use by middle-class people with less education, Our Prakriti e-scooter is in much demand and it is also a gift to the environment. They run on electricity which is easily available and can be multi-sourced.
You can come and visit our service center and get the vehicles checked by the quality inspection team. We conduct rigorous inspections of each product before selling so that the buyers can benefit in the long run.
Care the Bull "E-Rickshaw"
Join the race to make the world a better place.
Step towards green world
Earth loves you, Love it back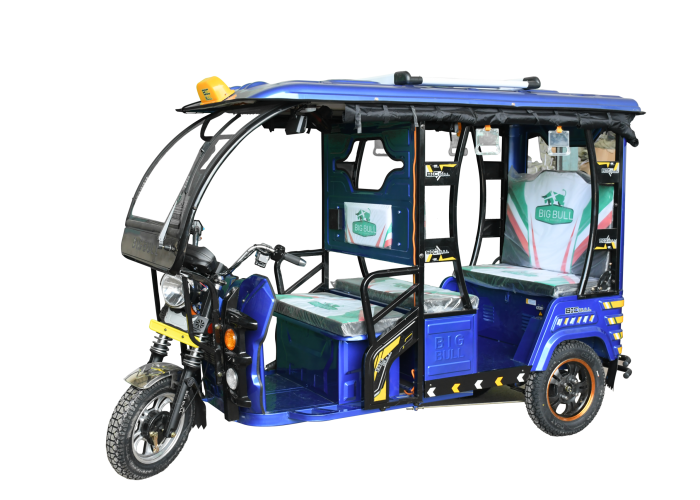 Look for the

magic

in every moment.
Our best-in-class Electric Rickshaw In India

Manufacturer services leverage our 100% genuine and quality spare parts of e- vehicle

We have our in-house inspection team to take care of all your needs

We ha a dedicated e- vehicle designing team who made our high-class designing e- vehicle

We have our in-house state-of-art manufacturing facilities in West Bengal and Gujrat

We have our customer feedback service and incorporate the same within 24 hours
We have a dedicated R&D department for upgrading of E- vehicles
Enjoy the best travelling experience with trendy and eco-friendly features.
Prakriti E-Scooter is nothing less than a revolution in the spectrum of Electric rickshaw in India. We have precisely designed each scooter with a contemporary touch and added high-quality features to help you unlock a premium experience. With a greener approach, affordable range, and quality features, Prakriti always tends to steal the spotlight.
We offer four products under this category- 1. Prakriti Neo, 2. Prakriti Super, 3. Prakriti Espa, 4. Prakriti Glider, 5. Prakriti Defender. Each product is unique in its own way, offering enjoyable rides and helping you take the initiative towards a sustainable planet.

PU paint with warranty 18 months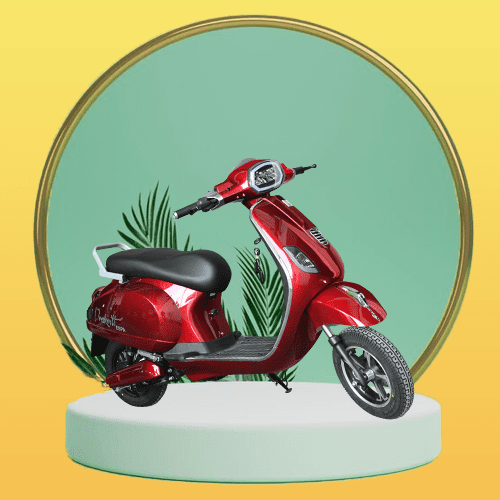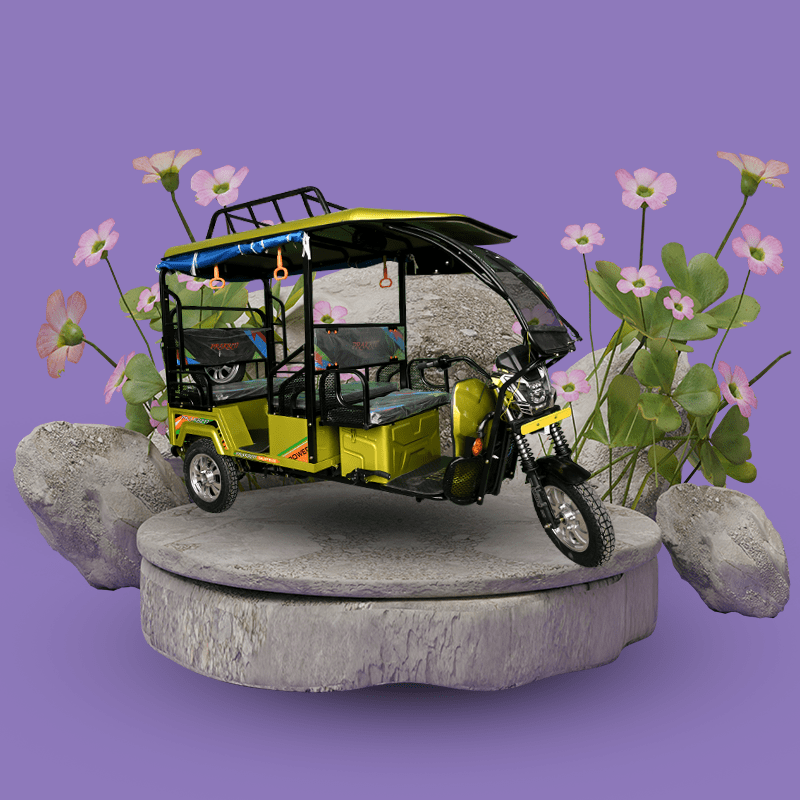 BLDC MOTOR waterproofs IP 67

Manufacturer of original products in India

Good Front and Rear Shock absorbers
Our Latest
Blogs & News
"Informing Minds, One Story at a Time."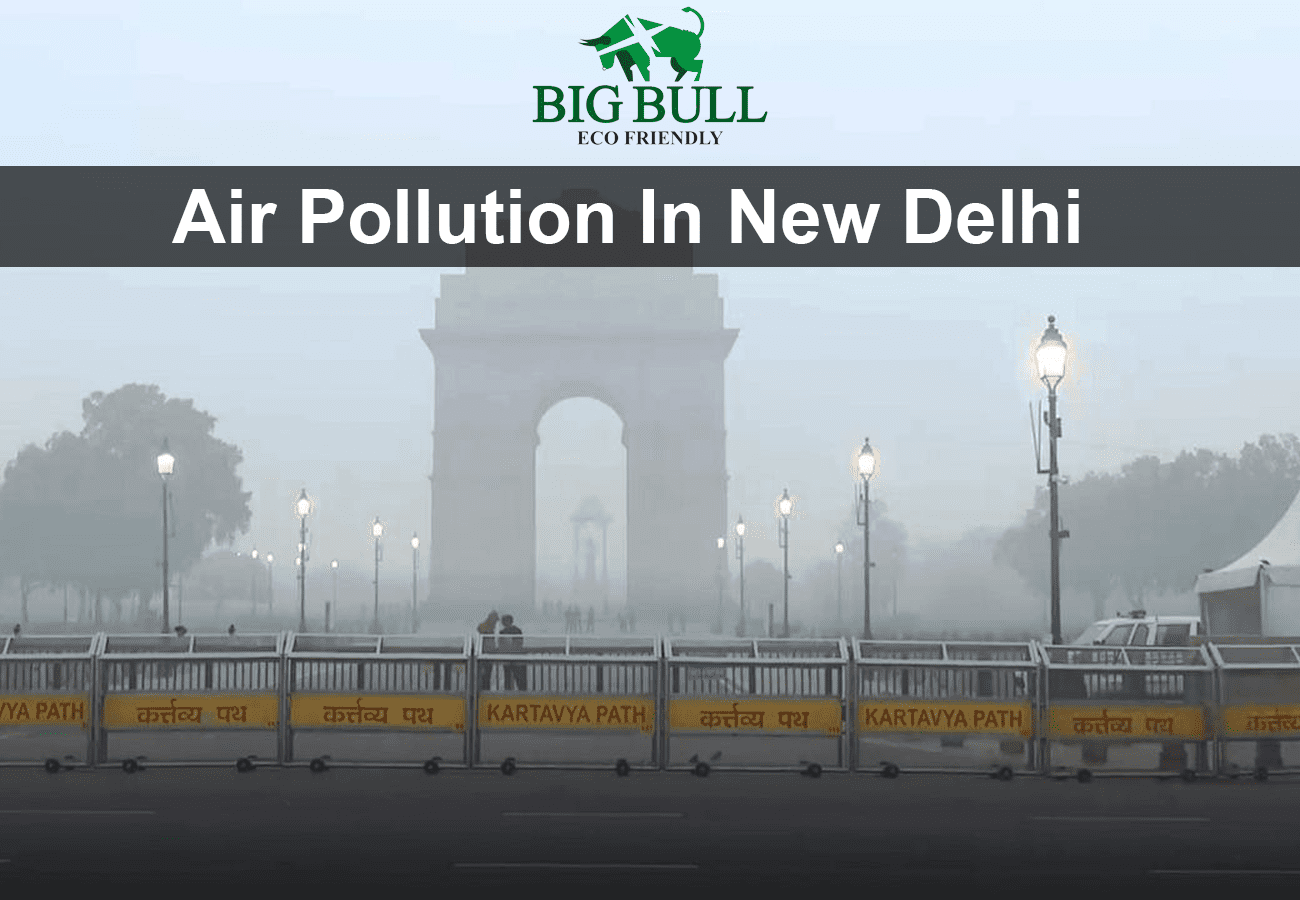 Due to our excessive reliance on fossil fuels and the poor filtering techniques our factories have implemented, Indian cities rank among the …
Rules for electric two-wheelers has been trending now a days on search engines across India. Lately, the electric two-wheeler industry has been …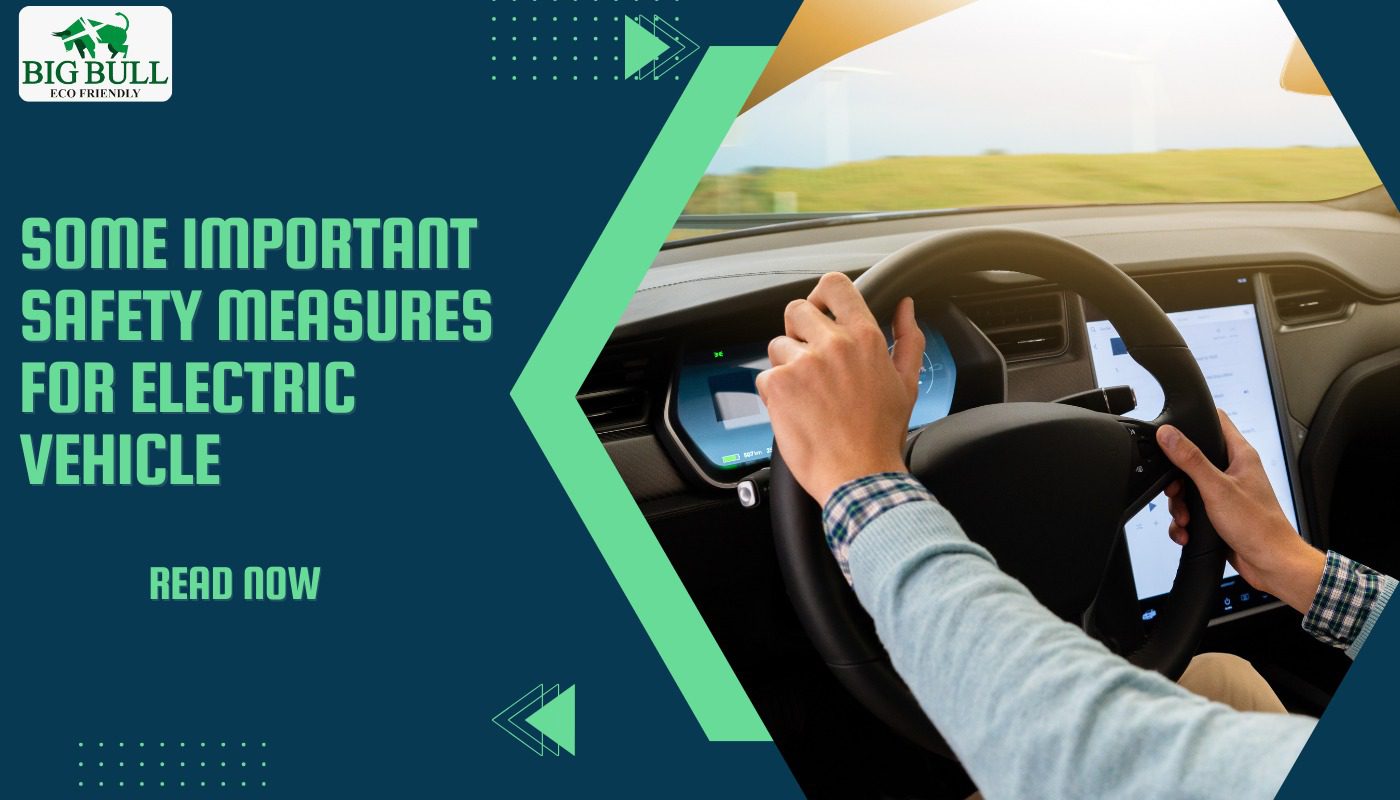 In many urban and semi-urban regions, electric vehicles in India, sometimes called e-vehicles, electric rickshaws, electric tuk-tuks, or electric scooter, have been …
Various Finance Available
We have multiple finance options available with attractive figure and low cost EMI.
©2023. BIG BULL E-RICKSHAW ALL COPYRIGHTS RESERVED. DESIGNED BY : BIG BULL TRADER