PRAKRITI ELECTRIC SCOOTY IN INDIA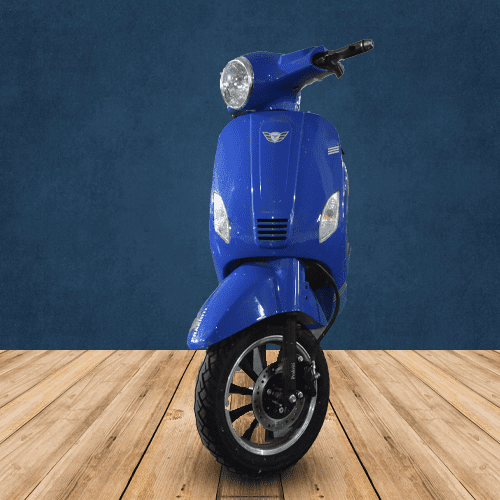 HIGH SPEED REGISTRATION 
HALLOGEN LIGHT
FOLDING REAR RACK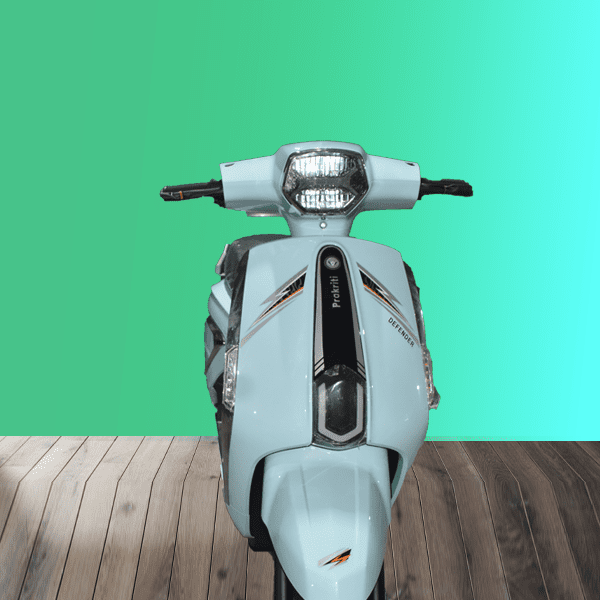 DOUBLE DISK BRAKE
12" TYRE
SMART KEY LOCK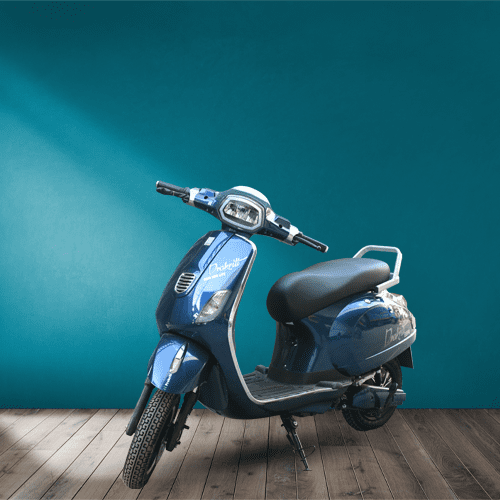 BLDC MOTOR IP-67
DRL LIGHT
TOP FIBRE QUALITY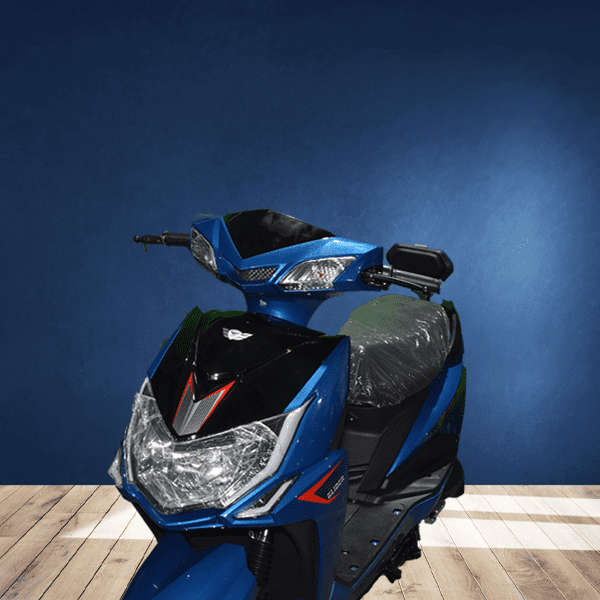 SPEED- ECO-DRIVE GEAR
DIGITAL LED METER
SMART UNIVERSAL CONTROLLER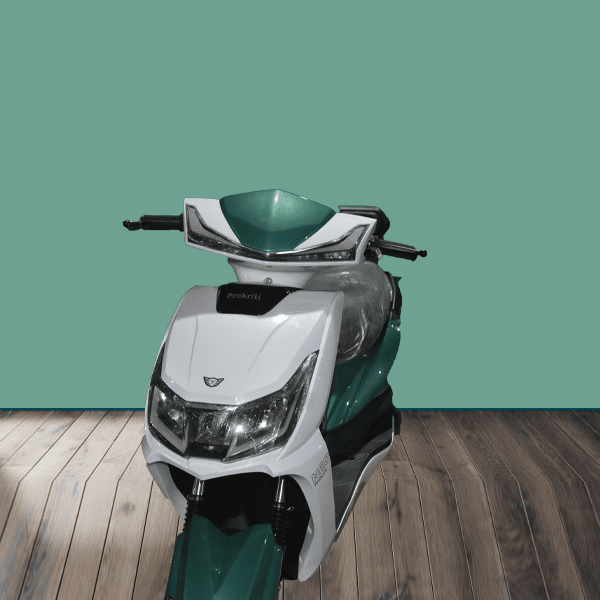 MORE LEG SPACE
SIDE STAND SENSOR
WATER PROOF SWITCH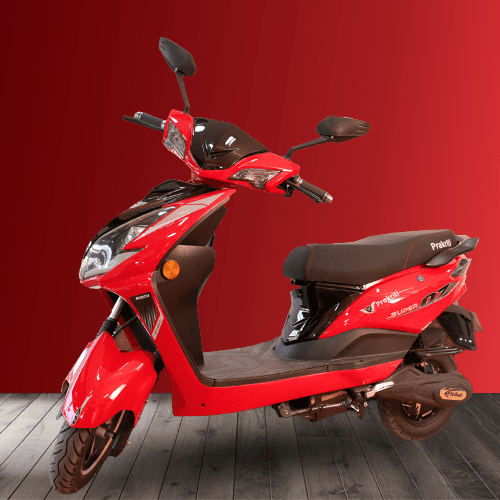 FRONT & REAR DRUM BRAKE
CRUISE CONTROL
GOOD SHOCKER ABSORBER
THE FUTURE WITH ELECTRIC SCOOTY
ECO FRIENDLY WITH PRAKRITI
However, burning harmful gas like petrol has been linked to atmospheric pollution, global warming, the release of toxins into the environment, and health problems. While many countries are on board, it takes individual efforts to keep making a difference. There are many ways to do your part, including switching to sustainable energy. Electric Scooty In India is one of the ways to step in the world of green eco-friendly environment. Our "PRAKRITI" is one of the electric scooters in India is green as its name, it gave environment a precious gift to step towards eco-friendly.
PETROL CUTTING FOR FUTURE
Many countries have set deadlines to stop manufacturing vehicles running on petrol/diesel, with targets varying from years 2025-2040. India has mandated that sale of new petrol/diesel cars will be banned from 2030 and there will be begin of electronic scooty , which is just nine years away. We "PRAKRITI "is one of the Electric Scooty In India which have made mind a step forward, the day we thought our world is getting drained towards global warming. While many countries have set aggressive targets to switch their new car sales to electric vehicles only as early as 2030.
UNIQUE FEATURE THAT
MAKE US DIFFERENCE
DESIGN
Electric scooty design "Prakriti" is one of the leading e-scooter brands all over pan India, with more than 30 competitive feature which can race in today's world. Prakriti e- scooter designs have many specific features which is not available in other competitive market. Prakriti Electric Scooty In India have many models with different designs and styles with variant colours in it. The design of this e-scooty is differently manufactured in different mindset, with all unique features. This e- scooter is fascinated with several kinds of systematic and dynamic designs which is run lifelong and make a change to every eye.
Electric scooter designs are the clear winner because they are faster, smoother, and more responsive, noise free. Therefore, an electric scooter is more favourable for city use when squeezing through gaps for rapid acceleration. Electric scooters have much more torque than traditional scooters to improve their performance. Electric scooters simply have a higher peak twist compared to fuel-powered scooters.
PERFOMANCE
SAFETY
See Our Work
Latest

Projects
Here's our PRAKRITI with low price E-scooty range
Prakriti is one of the leading e-scooter brands all over pan India, with more than 30 compete feature which can race in today's world. Prakriti Electric Scooty In India has many specific features which is not available in other completive market. Prakriti e- scooter have many models with different designs and styles with variant colours and different low-price scooty ranges in it.
There has been growing concern regarding climate change and its irreversible impacts on the planet as a result, more and more governments and organizations are pushing for the use of vehicles that reduce carbon
Unlike other types of vehicles like gas-powered cars and motorcycles, electric scooters produce no carbon emissions. Since electric scooters do not use fuel to run, they do not release harmful gasses into the air. Charging this micro-mobile transportation for a few hours is enough to get you from one point to another with ease. PRAKRITI Electric scooters can help reduce air pollution in highly urbanized cities The ranges price of traditional fuels such as petroleum have increased the cost of owning a petrol scooter. Scooters powered by gas and electricity deliver nearly low-price scooty ranges.
However, electric vehicles run on electricity, which can get much more affordable than fuel. Petrol prices, on the other hand, rise on a daily basis, putting riders under undue stress. Overall, electric scooters will continue to contribute to a green future. It comes as no surprise because many are considering making the shift to e-scooters rather than gas-powered vehicles. Even the world will change in to e- vehicle world one day.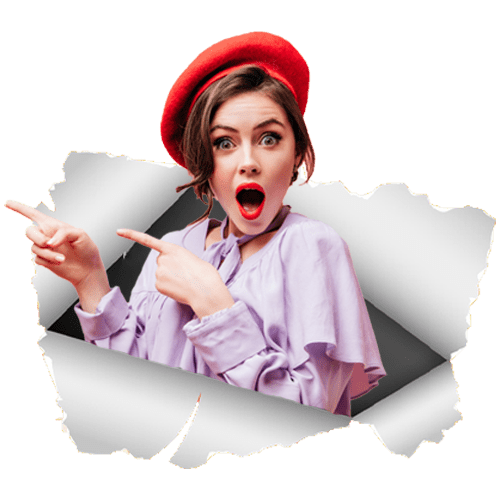 Polyurethane paint, also referred to as PU paint or PU coating, is a durable, highly-resistant coating used in industrial and architectural coating systems, it is the best quality of paint that we use in prakriti e-scooter. The metallic effects available in PU are superb; Deco fails to give that effect. All the metallic effects are not available in Deco but available in PU, it gives a mirror shine effect to the e- scooter.
As for all the mechanical system we have a restart button which is the saviour when the machine is not working properly. So, our prakriti made a modern mind to keep a button of REPAIR SWITCH BUTTON for the safety of the passenger if any emergency situation comes in the long way. This button helps the e-scooter for being safe while riding it. As we all know that e- scooter is the gift to our environment, so from this we can clearly see that e-scooter is all over a red cherry in the cake.
Cruise control is best suited for long drives on large, straight roads with cars traveling at a relatively constant speed. It's inappropriate in stop-and-go traffic when weather conditions are bad, on narrow, curvy roads, or with frequent speed limit variations. In most vehicles, in the e- scooter the buttons that control it situated on the right side of the e- scooter.
The side-stand cut-off system switches off the engine when the side stand is on. Though this is not completely new to the Indian market, but prakriti e- scooter made it an important feature in their scooter as prakriti scooter choose safety over anything.
The aim of a fire protection system is to protect a building's occupants and minimise the damage associated with fire; it is the unique feature in our prakriti e- scooter that saves many lives. Fire protection systems can be categorised as either active or passive.
This is one of the unique features of prakriti e- scooter, every e-vehicles have drum brake. The brake (disc) which rotates with the wheel, is clamped by brake pads (friction material) fitted to the calliper from both sides with pressure from the piston(s) (pressure mechanism) and decelerates the disc rotation, thereby slowing down and stopping the vehicle, Prakriti e- scooter is always in the row in this competitive market
Various Finance Available
We have multiple finance options available with attractive figure and low cost EMI.
17 Floor, Room No. 10 Chatterjee International Centre 33A, Jawaharlal Nehru Road Park Street Area, Kolkata West Bengal- 700071
Landmark- Beside Metro Bhavan