The all-electric boom happened just as the globe's supply chains saw unprecedented disruption. Manufacturers around the world are still playing catch up, which directly impacts the price-premium of electric cars today.
Since 2019, EV uptake has grown hugely year-on-year. This rapid uptake in electric cars happened to coincide with the largest disruptions to contemporary society outside of war.
The repercussions of that period are well documented and still being felt by the largest manufacturing industries today. Not least of all the automotive industry.
The automotive industry has typically deployed a 'just in time' build-strategy, whereby OEMs will order key components – such as semiconductors – just before the vehicle is due to start production. Manufacturers actually pared back their orders due to dwindling car demand in 2020, resulting in a stock deficit that is still felt today.


In short, manufacturers are still playing catch up. The combination of global supply disruptions in 2021, coupled with the giant shift towards electrified powertrains has exposed the car industry's weakest manufacturing points.
Additionally, other industries – such as electronics manufacturers – typically don't rely on the "just in time" manufacturing process like automakers. This left OEMs at the back of the queue, as competing industries procured all of the extra semiconductors as a consequence of automakers reducing their typical order.
What does new tech mean to the Electric Vehicle industry?
Not only is new tech incredibly exciting, but it also signifies practical improvements to the driving experience. The car market is obsessed with safety, and many of the upgrades below will ensure the safety of drivers, passengers, and pedestrians alike. And when talking about EVs, we can't ignore the sustainability improvements: more efficient batteries mean less reliance on carbon-heavy electricity sources, and autonomous driving may improve traffic flow and congestion.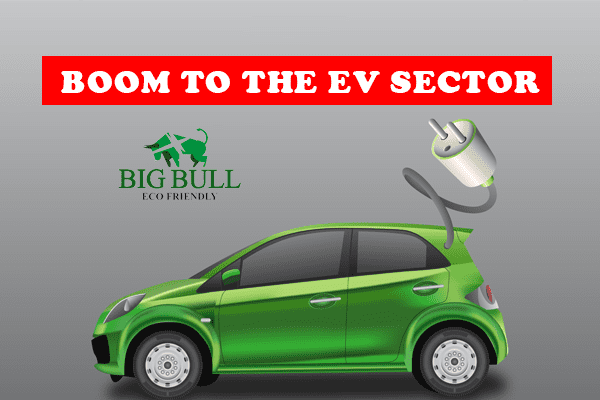 Innovation and E-vehicles
While this innovation is exciting, it also leads to uncertainty around the price of new EVs and the second-hand e-car market. The recent Tesla price drop was a perfect example of this dichotomy: how technological improvements can create uncertainty surrounding residual values (what your car is worth at the lease's end) while making electric vehicles more accessible and affordable.
That's why we love EV salary sacrifice leasing. For a slight reduction in their monthly gross salary, big bull drivers can enjoy the latest in-car technology, get their new electric car at the lowest cost possible, and enjoy protection from unstable residual values.
Electric Rickshaw is the most prominent in India and spare parts to start the business of e-rickshaw is one of the most cleaver steps one can have. If you are interested then you can search for the best OEM E-rickshaw Spare Parts.